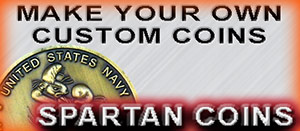 I would like to preface this post with a hearty Happy New Year to everyone. We have decided on an industry leading special pricing promotion to celebrate the arrival of 2017 and display our appreciation for all customers both past, present and future.
It's my great honor to present you our newest and most outlandish pricing special to date. We are offering 75 percent off die fees now through January 31, 2017, when you order 125 pieces or more and your coin is 2 inches in diameter or smaller. That means your die fee for a 1.56 inch coin will be $25. We are breaking down the barrier of entry for everyone. NO more excuses. 2017 is the time to make your own custom coins.
For our United States Navy Seabees and United States Air Force we are offering FREE dies on their anniversary coins. Some of you may be aware, others may not but 2017 brings with it two significant military anniversaries. The United States Air Force celebrates it's 70th Anniversary and the United States Navy Seabees celebrate their 75th Anniversary.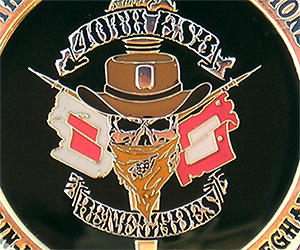 We are offering both of these military anniversaries free dies when they order 125 pieces or more and their coin size is 2 inches (longest dimension) or smaller. This is just our way of saying thank you for your service and celebrating both of your rich heritages.
I probably don't need to say you won't find an offer like this anywhere else but I said it anyway. If you're ready to buy quality custom challenge coins at affordable prices then you are in the right place.
get your price quote!
May everyone reading this be blessed with a fantastic new year. Happy 2017 to all! May it be the most prosperous year we have ever seen.